Wipe out

It is seven o'clock in the morning. The alarm clock goes off. A quick splash of water on the face. Remember the wave report given the previous evening. Order a coffee at the bar on the corner while, from the window, the direction of the waves in the distance can be seen. There is no "galician wind" today, that's good. The period seems to be just right. The height of the waves can be a good thing. Hurry up with the coffee and hurry back to adjust the neoprene suit, which still smells of rubber and salt. The board still has enough paraffin on it. Walk to the best entry point, away from the breaker. Put on the leash. Maybe this afternoon, at the end of the day, it will be good for another swim. Here we go.

Those who are fully dedicated to surfing know that there is a whole protocol surrounding this practice. But this ritual space is much broader, encompassing a whole daily routine that includes long silences in which nothing happens, the same conversations about how the day has gone and what the forecast is for the following day, light meals and drinks that spice up anecdotes.

This documentary photographic project entitled Wipe out (which in surfer's jargon refers to the moment when the surfer falls off the board when trying to get up), tries to show everything that happens out of the water and that forms part of the surfer's everyday life from the point of view of a layman who is not yet able to stand up on the board.

Wipe out

Son las siete de la mañana. Suena el despertador. Un agua rápida en la cara. Recordar el parte de olas que dieron la tarde anterior. Pedirse un cortado en el bar de la esquina mientras, desde la ventana, se puede observar a lo lejos la dirección de la olas. Hoy no hace "gallego", eso es bueno. El periodo parece el adecuado. La altura de las olas puede dar juego. Apurar el café y regresar rápido para ajustarse el neopreno que todavía huele a goma y sal. La tabla aún tiene suficiente parafina. Caminar hasta el mejor punto de entrada, lejos de la rompiente. Ponerse el "invento". Quizás esta tarde, a última hora, esté bien para darse otro baño. Vamos allá.

Aquellos que se dedican por completo al surf saben que existe todo un protocolo en torno a esta práctica. Pero este espacio ritual es mucho más amplio, abarcando toda una rutina diaria que incluye largos silencios en los que nada ocurre, las mismas conversaciones acerca de cómo se ha dado el día y qué previsión dan para el día siguiente, comidas ligeras y bebidas que animan anécdotas.

Este proyecto fotográfico de carácter documental titulado Wipe out (que en la jerga de los surfistas hace referencia al momento en el que el surfista se cae de la tabla en el momento de intentar levantarse), trata de mostrar todo aquello que acontece fuera del agua y que forma parte del día a día del surfista desde el punto de vista de un profano que todavía no es capaz de mantenerse en pie sobre la tabla.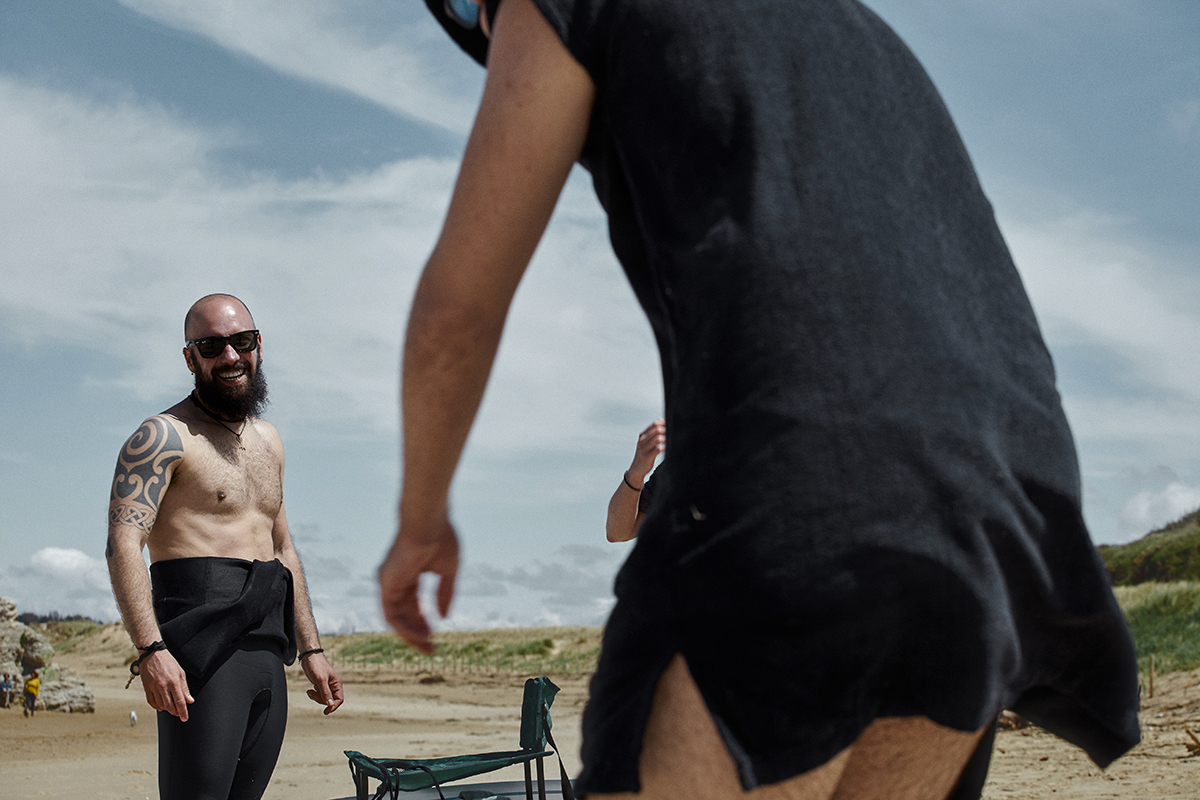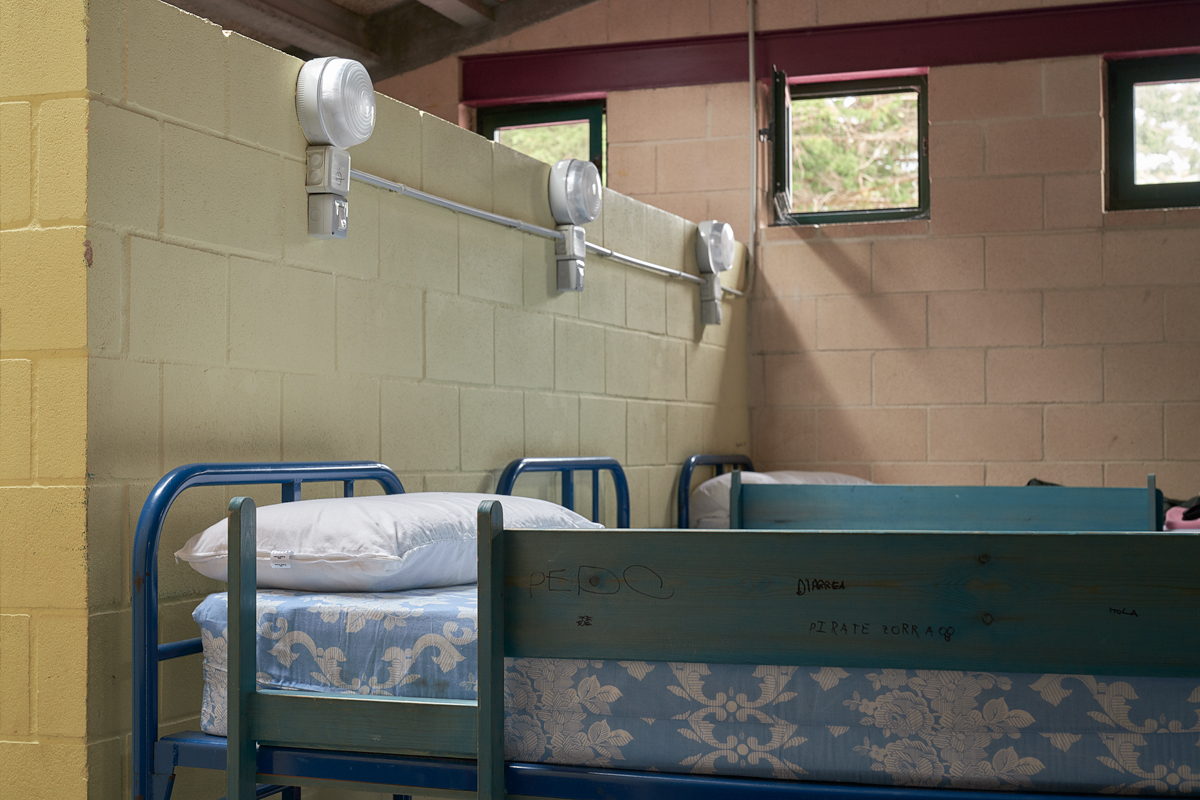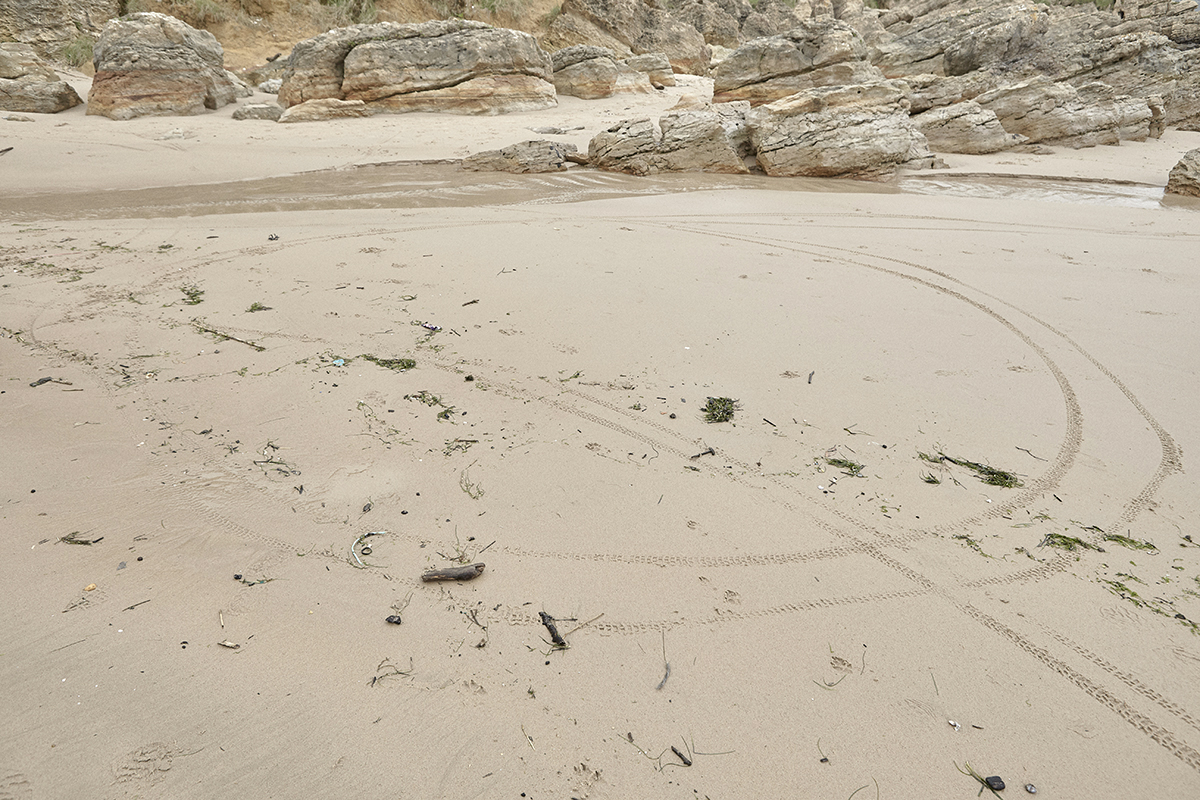 © IVÁN CÁCERES. Madrid (Spain), Phone: +34676344345, e-mail: ivancaceresart@gmail.com