Wounds of the city. Sutures

I propose a reconstruction project for those abandoned places that are the consequence of not solving properly the requests of a big city like Valencia. It is a reconstruction through the image. The images show us architectures that may have existed or could exist. A sum of layers and changes (such as those that have been building the city, a huge palimpsest that has been emerging over many generations). The camera becomes the tool that gives back to us the framed, concentrated and interpreted image of what we see.

A very particular location has been chosen as the perfect example of this problem. It is the Cabañal district in Valencia, a place that has suffered an important decay. After choosing some interesting locations that worked as symbolic reconstructions, many photos were taken, trying not to show any human presence. In this way, the traces and footsteps that people have left all over the place are good enough as a reflection of this social problem.
Heridas de la ciudad. Suturas

Ante el imperativo de encontrar cumplimiento a las necesidades básicas que se generan en una gran ciudad como Valencia, propongo una labor de reconstrucción en estos espacios abandonados que surgen en consecuencia. Se trata de una reconstrucción a través de la imagen. Se proponen arquitecturas que pudieron haber existido o que nunca lo hicieron, pero que en cualquier caso podrían existir. Una acumulación de capas e intervenciones (como las que han ido construyendo la ciudad, un enorme palimpsesto que ha ido tomando forma a lo largo de numerosas generaciones). La cámara fotográfica deviene aquel instrumento que nos devuelve la imagen parcializada, concentrada e interpretada de aquello que observamos.

Se ha escogido un entorno muy concreto que ejemplifica perfectamente esta problemática. Se trata del barrio del Cabañal en Valencia, un barrio que ha sufrido un importante deterioro. Una vez escogidos algunos puntos interesantes que se prestaban a esta simbólica reconstrucción, se realizaron una serie de fotografías intentando obviar, en su mayoría, la presencia humana. De esta manera se focaliza el problema en el escenario, es decir, las huellas e indicios que las personas han dejado en el entorno son suficientes para hablar de esta problemática social.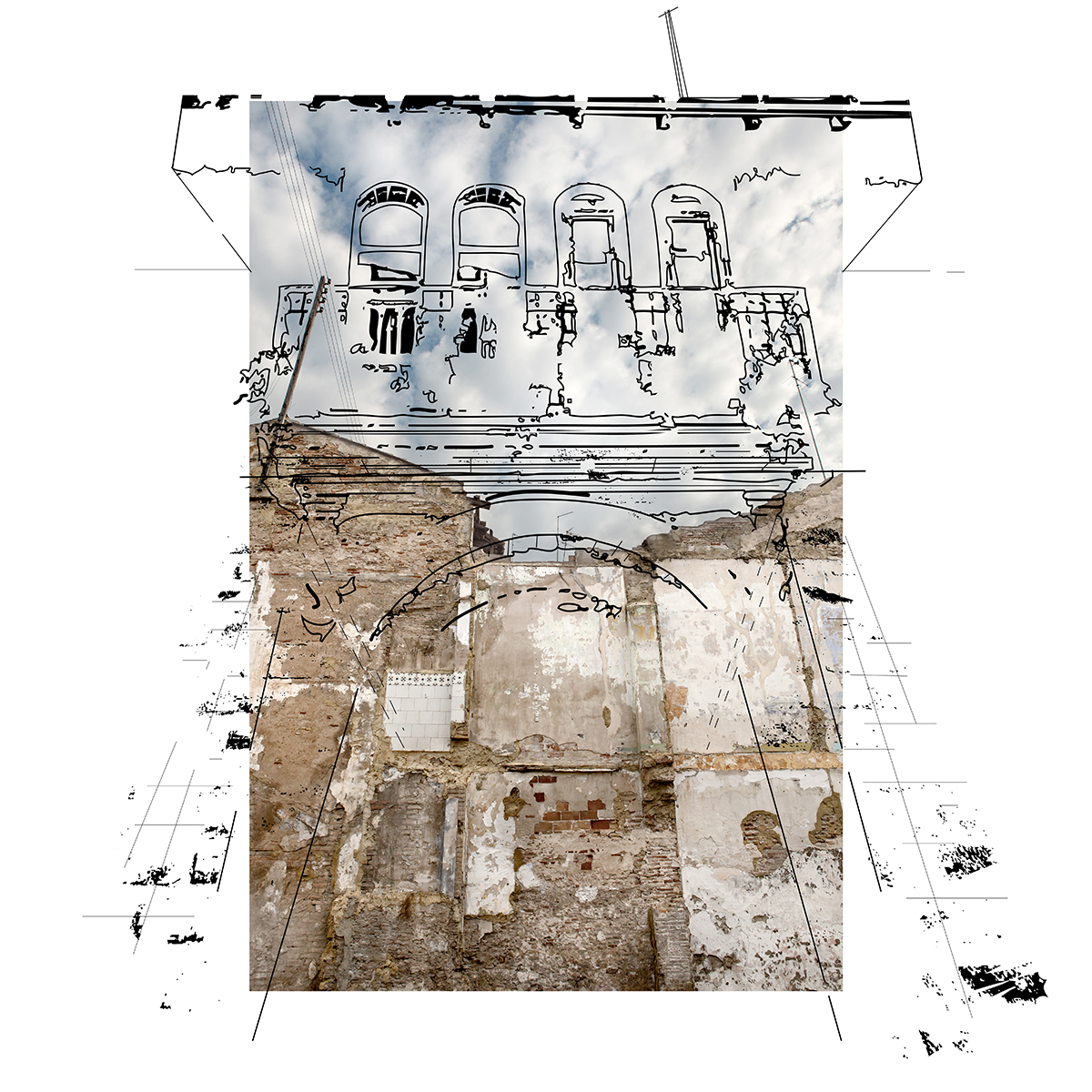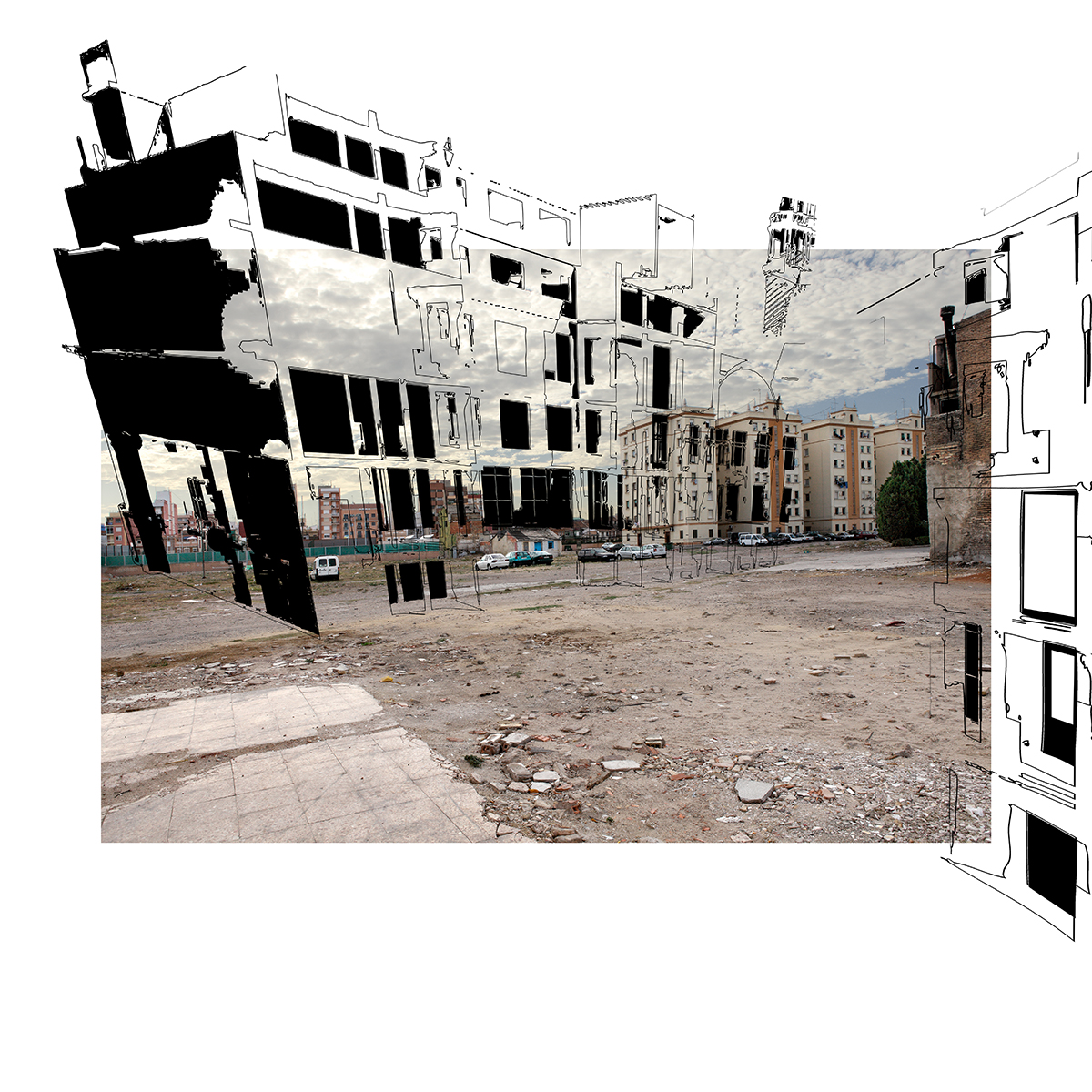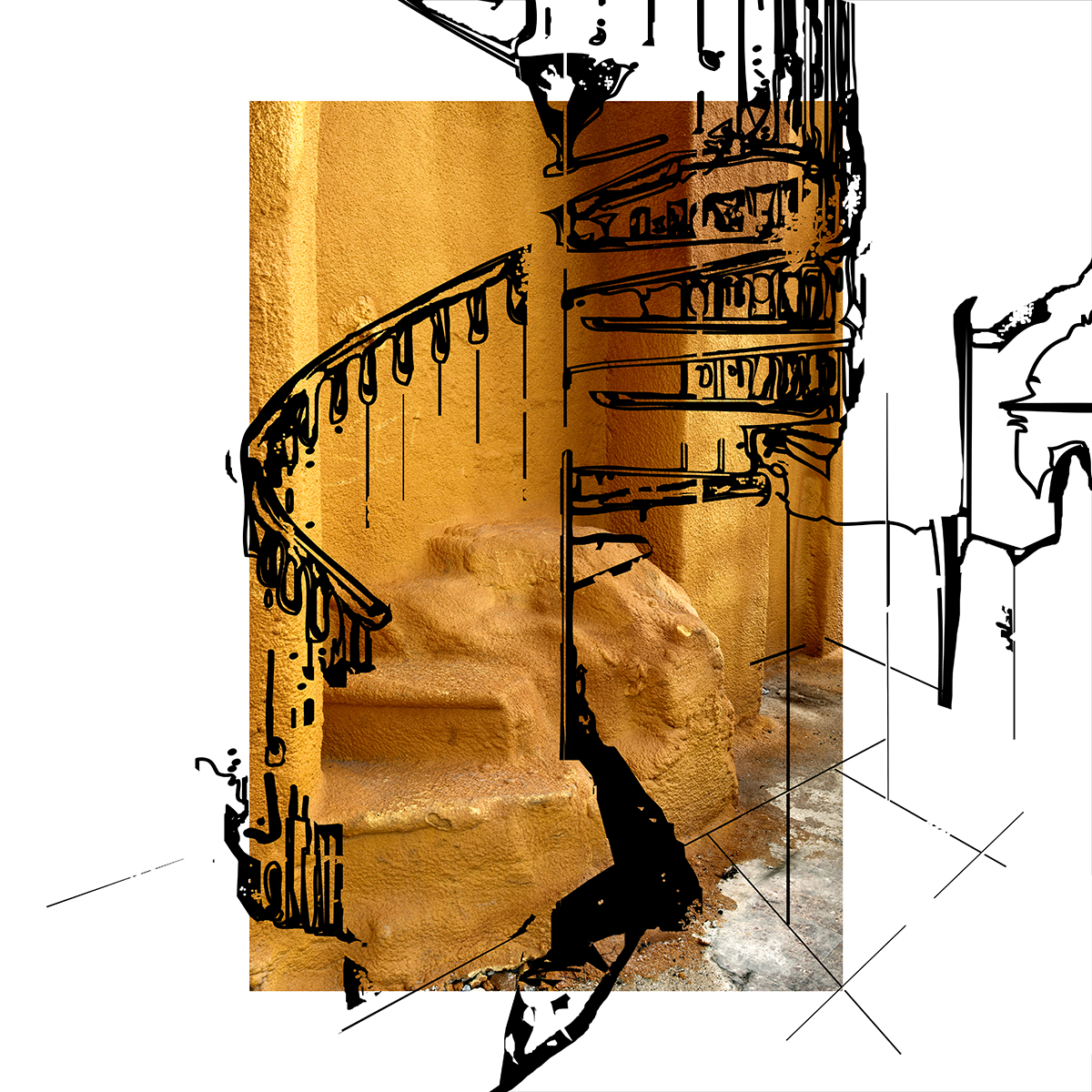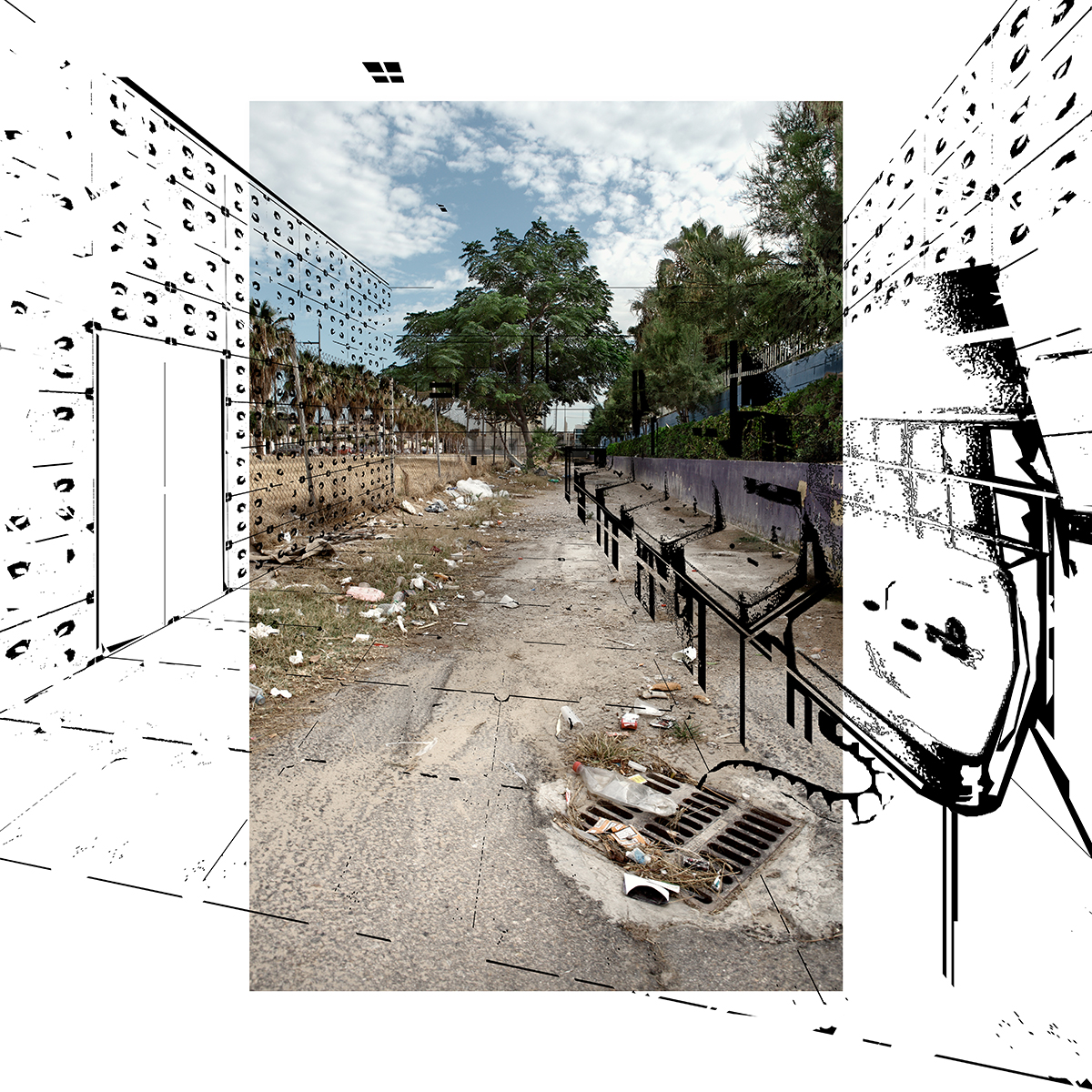 © IVÁN CÁCERES. Madrid (Spain), Phone: +34676344345, e-mail: ivancaceresart@gmail.com